I'm not a girly-girl, but I am a book girl, and when I stumbled upon these literary tights, I got really excited. Tights are great to wear under dresses during cool weather, and what could make tights better than poetry and book quotes and pictures from our favorite stories? Nothing, that's what. These tights are absolutely fabulous and perfect.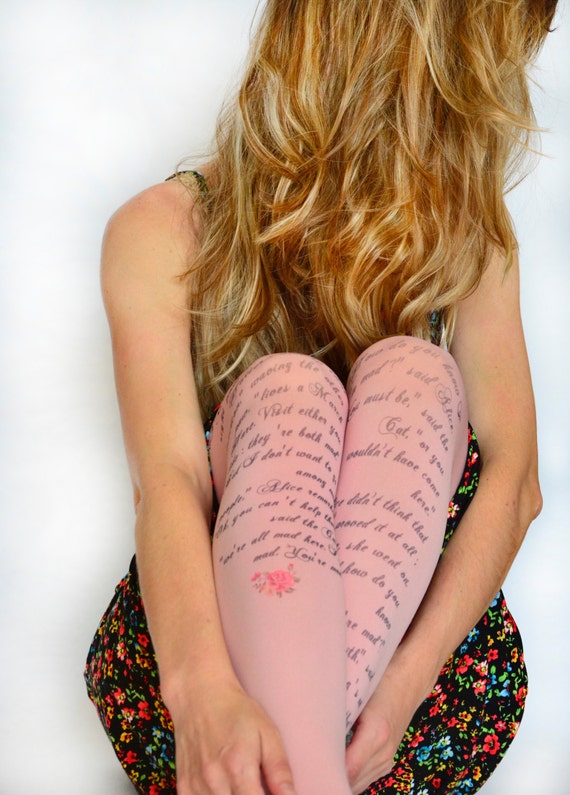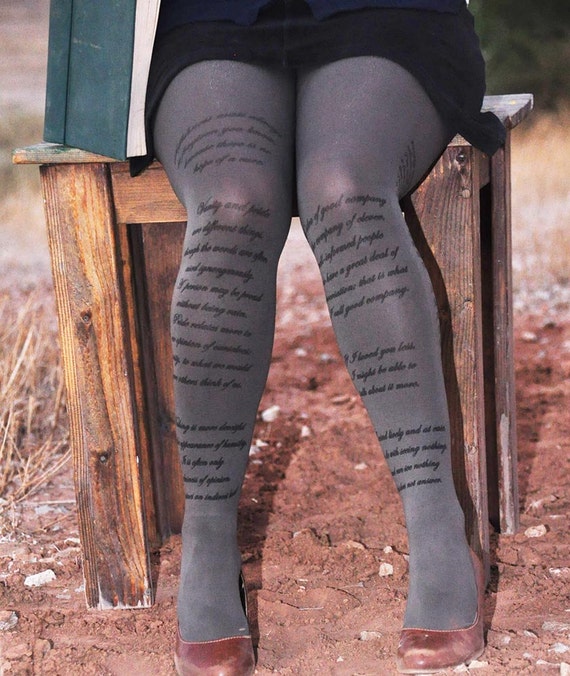 Emily Dickinson Poem Tights – I Gave Myself to Him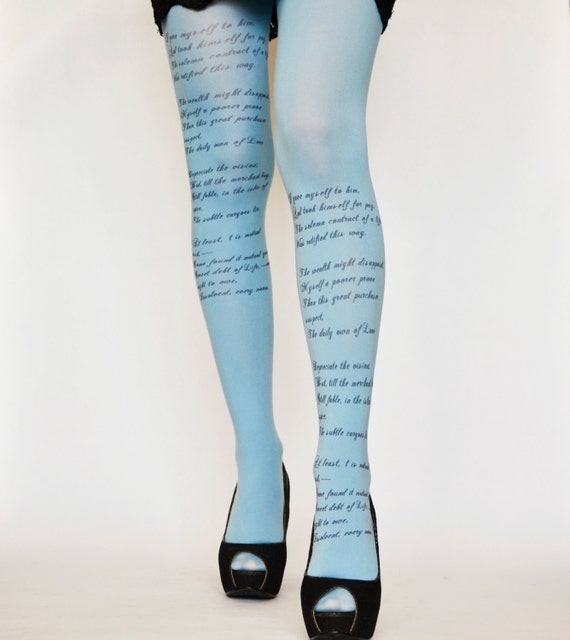 Where the Wild Things Are Tights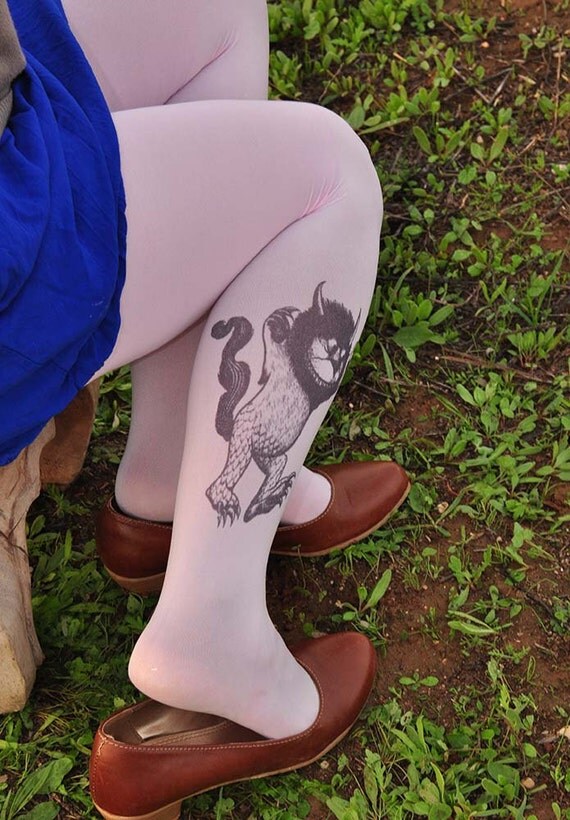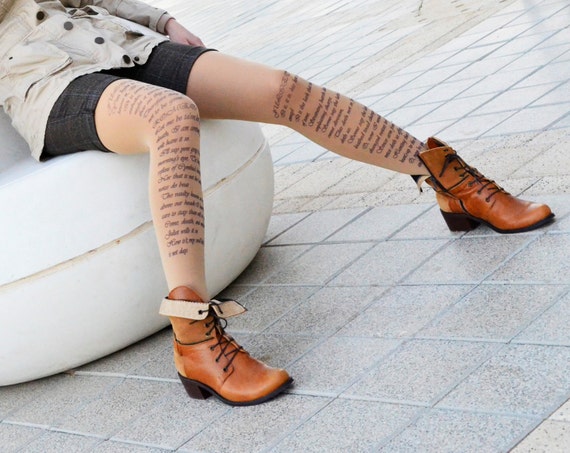 I Loved You by Alexander Pushkin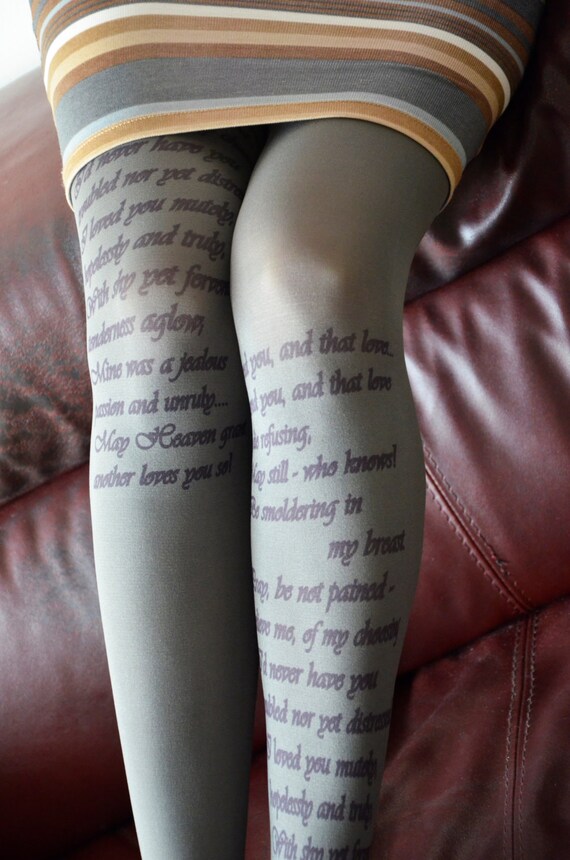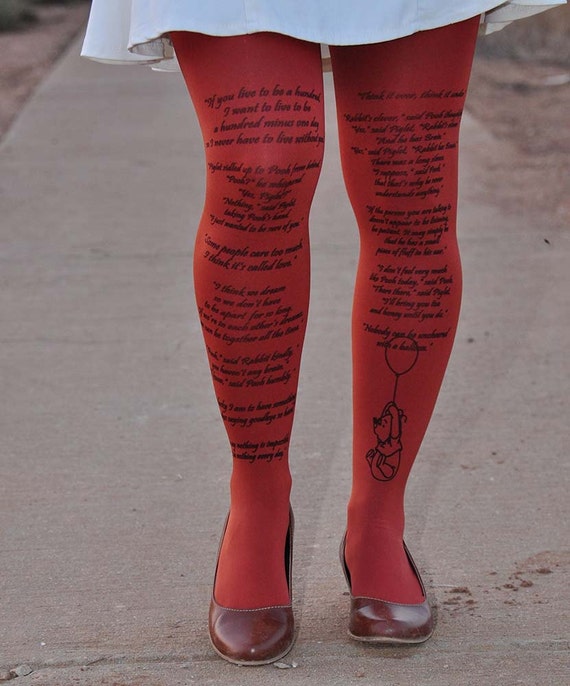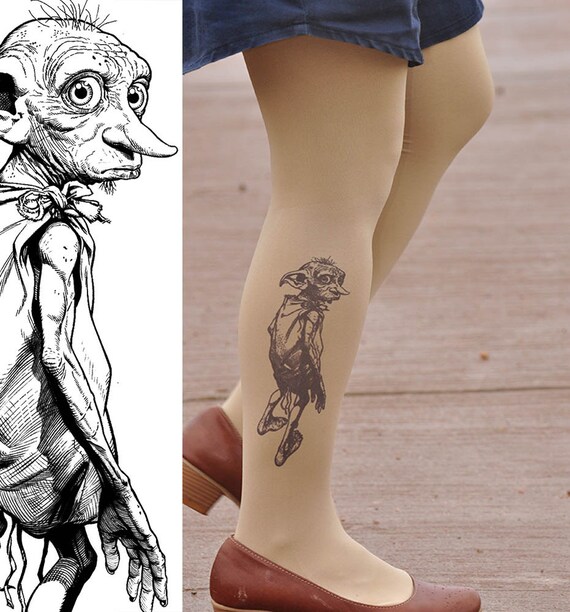 The Naming of Cats by T.S. Eliot Tights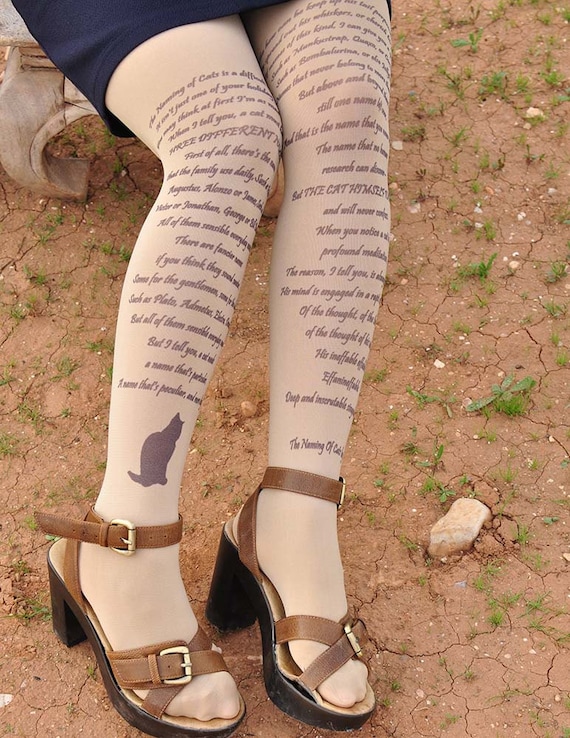 Emily Dickinson – Hope is a Thing with Feathers Tights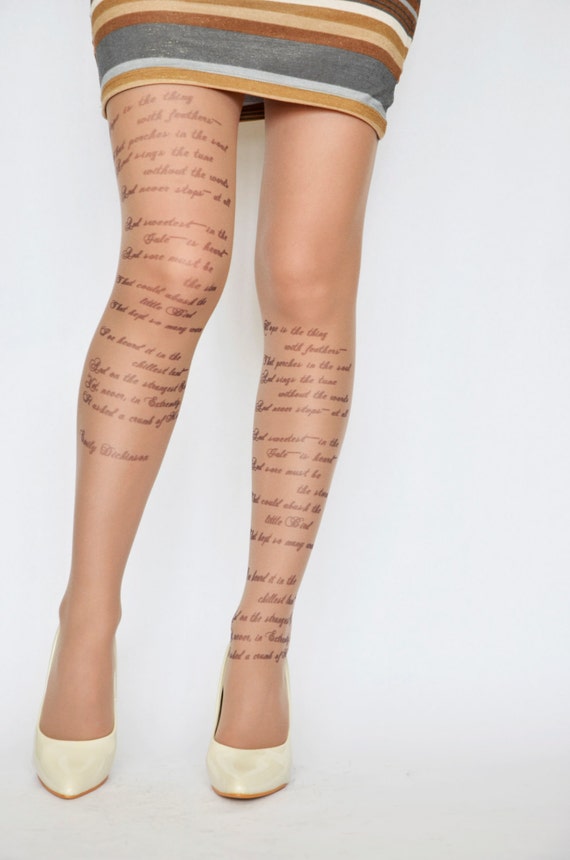 And, if you like what you see but want a different quote or poem, ColineDesign does custom orders!