In the last year, I've been giving a series of lectures titled Politics and Poetry for The Socialist Party USA. This is an excerpt from the Slam Poetry section of that lecture.
---
In the 1920s the neighborhood Harlem, located in New York City, became a hotbed of culture for the disenfranchised black minority in the United States. Harlem became the place where black immigrants from Africa, the Caribbean, and other blacks across the U.S. came together in the hopes of a better life, establishing an educated black middle class, and creating art in all of its forms, known as the Harlem Renaissance.
Great thinkers, writers, and poets like James Baldwin, Langston Hughes, W. E. B. Du Bois, Countee Cullen, James Weldon Johnson, Claude McKay, and Elizabeth Alexander, among others, emerged from this scene and left behind a lot of work that is heavily influential today. Today we're going to focus on Langston Hughes, Jessie Redmon Fauset, and Countee Cullen.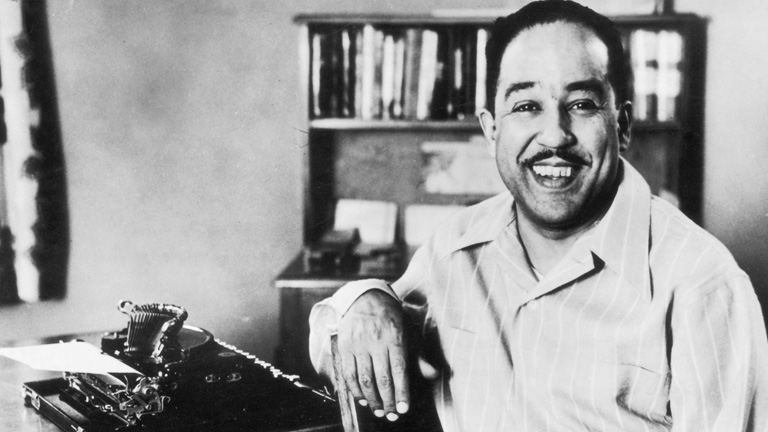 Langston Hughes is hands down one of the best known American poets, not just one of the best known Harlem Renaissance poets. He was a social activist, novelist, playwright, columnist, and invited a new literary art form called jazz poetry. Hughes, born in 1902, lived through both the depression and became part of the peace movement in the 1940s to keep Americans at home and out of WWII. He was outspoken in his concept that as long as the U.S. had Jim Crow Laws and racial segregation, black Americans should not serve in the military and defend a country that did not offer them equal rights. As part of the left, during the time of McCarthyism, Hughes was accused of being a communist. He wasn't tried or anything, but when asked why he never did join the American communist party, he stated "I never read the theoretical books of socialism or communism or the Democratic or Republican parties for that matter, so my interest in whatever may be considered political has always been non-theoretical, non-sectarian, and largely emotional and born out of my own need to find some way of thinking about this whole problem of myself." Hughes work was highly influential during the civil rights movement and has remained influential to this day. Here are two of his poems I wish to share today, the first being "You and Your Whole Race" written in 1930:
You and your whole race.
Look down upon the town in which you live
And be ashamed.
Look down upon white folks
And upon yourselves
And be ashamed
That such supine poverty exists there,
That such stupid ignorance breeds children there
Behind such humble shelters of despair—
That you yourselves have not the sense to care
Nor the manhood to stand up and say
I dare you to come one step nearer, evil world,
With your hands of greed seeking to touch my throat, I dare you to come one step nearer me:
When you can say that
you will be free!
This next poem of his is titled "Harlem" and is from 1951:

What happens to a dream deferred?
Does it dry up
like a raisin in the sun?
Or fester like a sore—
And then run?
Does it stink like rotten meat?
Or crust and sugar over—
like a syrupy sweet?
Maybe it just sags
like a heavy load.
Or does it explode?
---
Jessie Redmon Fauset was a teacher, poet, writer and editor. She was born in 1882 as the seventh child of an extremely poor family. Both of her parents were strong believers in education and made sure their kids went to the best schools possible. Fauset attended Philadelphia High School for Girls, the top ranked school in the state, and is thought to be the first black graduate. She went on to college and continued to be a trailblazer, being the first black woman in her sorority as an undergraduate, and went on to obtained a master's degree in French from the University of Pennsylvania. She worked for decades as a French teacher in schools in Washington DC and New York and became the literary editor for the NAACP magazine The Crisis from 1919 to 1926. As the editor of The Crisis, she helped the careers of many other African American writers and promoted black literature as an artform. She also regularly contributes her own poetry to The Crisis like her poem "Dead Fires," written in 1922:
If this is peace, this dead and leaden thing,
Then better far the hateful fret, the sting.
Better the wound forever seeking balm
Than this gray calm!
Is this pain's surcease? Better far the ache,
The long-drawn dreary day, the night's white wake,
Better the choking sigh, the sobbing breath
Than passion's death!
---
Countee Cullen's early life is not well known, for he was abandoned as a child and raised by a woman named Mrs. Porter who took him to Harlem when he was nine years old. In 1918, Countee was adopted by a Reverend and his wife, Frederick A. Cullen, and started school in the Bronx. He went on to attend NYU in 1923 and entered Harvard in 1925 to pursue a Master's degree in English. At the same time, his first collection of poems, Color, was published. He continued to write and became a leading figure in the Harlem Renaissance movement. His work focused on racial identity and injustice as well as the effects of racism while also celebrating black beauty. He wrote less towards the end of his life, but became a teacher of English, French, and creative writing at Frederick Douglass Junior High School in New York City from 1934 until his death in 1946. One of his most striking poems and a good representation of his body of work came in 1925 and is titled "Incident":
Once riding in old Baltimore,
Heart-filled, head-filled with glee,
I saw a Baltimorean
Keep looking straight at me.
Now I was eight and very small,
And he was no whit bigger,
And so I smiled, but he poked out
His tongue, and called me, 'Nigger.'
I saw the whole of Baltimore
From May until December;
Of all the things that happened there
That's all that I remember.