In the last year, I've been giving a series of lectures titled Politics and Poetry for The Socialist Party USA. This is an excerpt from the Slam Poetry section of that lecture.
---
In the 1920s the neighborhood Harlem, located in New York City, became a hotbed of culture for the disenfranchised black minority in the United States. Harlem became the place where black immigrants from Africa, the Caribbean, and other blacks across the U.S. came together in the hopes of a better life, establishing an educated black middle class, and creating art in all of its forms, known as the Harlem Renaissance.
Great thinkers, writers, and poets like James Baldwin, Langston Hughes, W. E. B. Du Bois, Countee Cullen, James Weldon Johnson, Claude McKay, and Elizabeth Alexander, among others, emerged from this scene and left behind a lot of work that is heavily influential today. Today we're going to focus on Langston Hughes, Jessie Redmon Fauset, and Countee Cullen.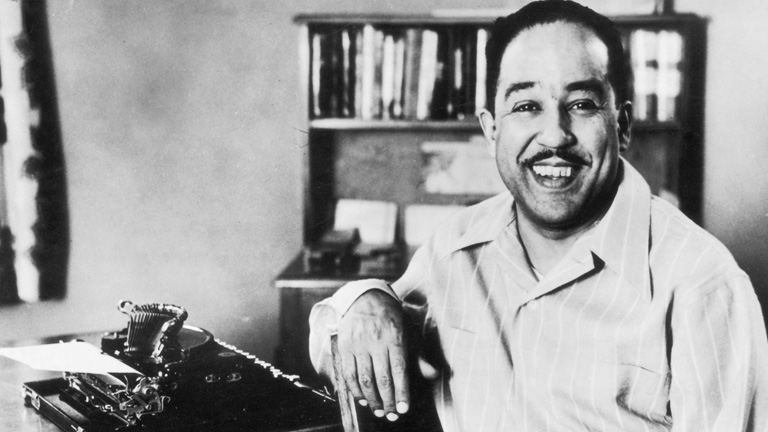 Langston Hughes is hands down one of the best known American poets, not just one of the best known Harlem Renaissance poets. He was a social activist, novelist, playwright, columnist, and invited a new literary art form called jazz poetry. Hughes, born in 1902, lived through both the depression and became part of the peace movement in the 1940s to keep Americans at home and out of WWII. He was outspoken in his concept that as long as the U.S. had Jim Crow Laws and racial segregation, black Americans should not serve in the military and defend a country that did not offer them equal rights. As part of the left, during the time of McCarthyism, Hughes was accused of being a communist. He wasn't tried or anything, but when asked why he never did join the American communist party, he stated "I never read the theoretical books of socialism or communism or the Democratic or Republican parties for that matter, so my interest in whatever may be considered political has always been non-theoretical, non-sectarian, and largely emotional and born out of my own need to find some way of thinking about this whole problem of myself." Hughes work was highly influential during the civil rights movement and has remained influential to this day. Here are two of his poems I wish to share today, the first being "You and Your Whole Race" written in 1930:
You and your whole race.
Look down upon the town in which you live
And be ashamed.
Look down upon white folks
And upon yourselves
And be ashamed
That such supine poverty exists there,
That such stupid ignorance breeds children there
Behind such humble shelters of despair—
That you yourselves have not the sense to care
Nor the manhood to stand up and say
I dare you to come one step nearer, evil world,
With your hands of greed seeking to touch my throat, I dare you to come one step nearer me:
When you can say that
you will be free!
This next poem of his is titled "Harlem" and is from 1951:
(more…)